SAME DAY SHIPPING
Place your order prior to 2 pm PST, and itís on the way
EASY TO ORDER 866-660-8864
5am to 5pm PST (8am-8pm EST) or online 24/7!
7 YEAR LIMITED WARRANTY
We stand behind our quality
FAST ACCOUNT APPROVAL
Instant $1000 credit limit
24/7 TECHNICAL SUPPORT
CUSTOM ORDERS
We go the extra mile - Have a special requirement? Just ask!
ONLINE ORDERING
Our online web store lets you manage all your Senva business
Free Freight
On Your First Order!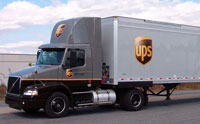 FREE SHIPPING via UPS ground on your first order OR any qualifying* order placed online at www.senvainc.com
*Online orders of $300 or more ship free in the contiguous 48 states. Online orders of $500 or more ship free to Alaska, Hawaii and Canada. Online orders including 3 or more transformers do not qualify for free shipping.