AQW Series
CO2/RH/Temp Wall
Higher Reliability, Faster Installation, Superior Accuracy | Sense the Difference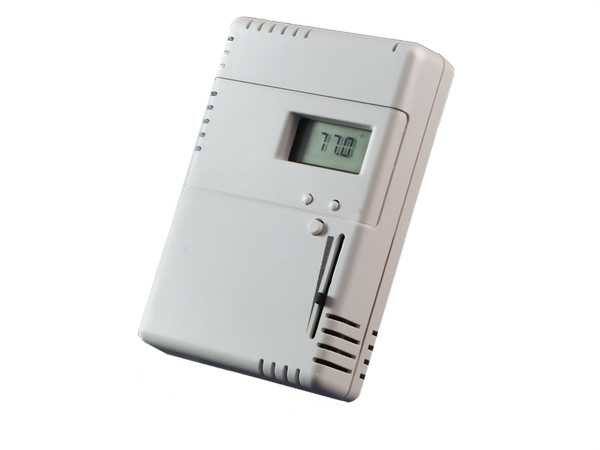 Available with 0-5/10V analog or BACnet protocol communication
Integrated set-point relay
Optional field replaceable NDIR CO2 and RH elements
LCD with cover included
Options to add CO2 and/or RH sensing elements
Field replaceable elements for CO2 and RH
BACnet RS-485 with auto configuration
Adjustable set-point using button menu or optional 10k slider
LCD for easy setup of all parameters (concealment cover included)
Provision to offset CO2 reading +/-250 ppm, selectable auto-calibration mode returns sensor to baseline values
Programmable set-point for complete control
Optional thermistors, sliders and override button
2% RH field replaceable sensor
Industry leading 7-year limited warranty/ 2-year RH element, 3-year CO2 element limited warranties
Description
The AQW series design allows customization for a sensor that meets project requirements for monitoring temperature, CO2 and relative humidity. The sensor can be ordered as stand alone temperature, CO2/Temp, RH/Temp or all-in-one CO2/RH/Temp with a 0-5/10V analog or BACnet RS485 output. Lower material costs and installation time by combining multiple sensors into a single sensor housing with standard LCD and optional add-on features.
Applications
Controlling ventilation in response to occupancy

Facilitating compliance with ASHRAE 62.1 standard for air quality

Offices, conference rooms, and public assembly areas
All prices shown are excluding tax unless otherwise specified.