AQO Series
CO2/RH/Temp Outdoor
Higher Reliability, Faster Installation, Superior Accuracy | Sense the Difference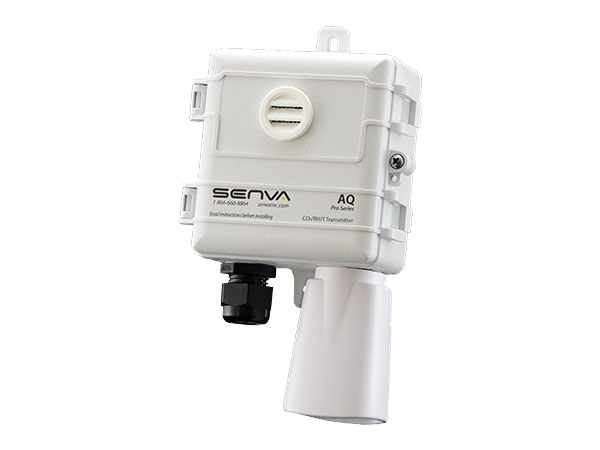 Available with analog outputs or protocol for BACnet RS-485
Integrated set-point relay
Field replaceable NDIR CO2 and RH elements
NEW! Dual Channel CO2 element
Options to add CO2 and/or RH sensing elements
Field replaceable elements for CO2 and RH
BACnet RS-485 with auto configuration
LCD for easy setup of all parameters
Provision to offset CO2 reading +/-250 ppm, selectable auto-calibration mode returns sensor to baseline values
Programmable set-point for complete control
2% RH field replaceable sensor
Gasketed enclosure with set-screw
Industry leading 7-year limited warranty/ 2-year RH element, 3-year CO2 element limited warranties
Description
The AQO provides valuable information on outside air conditions in both BACnet and analog formats. CO2, relative humidity and temperature measurement all from one outdoor rated enclosure. The standard LCD, gasketed lid and field replaceable CO2 element make initial installation and future service a breeze. The AQO can also be customized with optional RTDs or thermistors .
Applications
Meauring outside air quality and characteristics to optmize heating, cooling, and humidity control.
Dual Channel CO2 is great for greenhouses
All prices shown are excluding tax unless otherwise specified.