Water Detector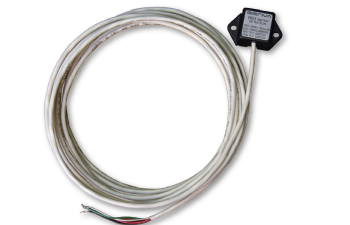 Solid state
Gold plated sensing electrodes
Applications
Ideal for spot leak detection

Computer rooms, critical equipment

Monitor condensate pans and drains—turn of equipment when pans reach limit
Description
The WD series detects water to prevent costly damage. Unlike float systems, it utilizes solid state detection, so is not prone to mechanical failure.
Product
Price
Quantity
WD-1
Water Detector, spot leak9-30VAC/DC, NC isolated output
$ 120.00


CLICK ON LISTED ITEM FOR SPECIFICATIONS.

List prices shown; trade pricing appears on orderpad for Senva Trade Accounts.
For qualified trade pricing, please contact us at 866-660-8864.
Oregon has no sales tax.
Reliable water detection
Simple installation—screw, or ram-set to floor or drip pan
Simple operation—no maintenance
Solid-state design… no moving parts to fail
Fully potted for water-proofing… maximum durability

ORDERING
WD-1
Water Detector, 9-30 VAC/DC
SPECIFICATIONS
Power Supply
9-30VAC/DC, 10mA Max.
Output
N.C. (Form B) Solid State Relay, Isolated
Output Rating
30VAC/DC, 0.1A (100mA) Max.
Sensing
Gold plated electrodes
Operating Environment
-20 to 80C
Cable Length
15 feet